I am troisnyx*.
I turn fifteen today.
And I invite you to take a close look at my story.


I was born in 1991 in Chinese Maternity Hospital in Kuala Lumpur. (Mom says my head was too damn big that they had to take me out via C-section !) I spent my early childhood in Section 18, USJ, Selangor - imagine, just five minutes away from Subang Parade ! - and mom and I used to take walks across to Subang Parade. I had my music classes in Yamaha Subang Parade, in fact, our lives revolved around Subang Parade. We stayed in a rented house back then.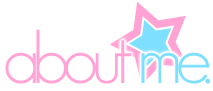 At that time alone, I lost two siblings - Anselina and Anton.
Then came 1995. I was four years old. Dad and mom decided to move to Desa Petaling - and it's now where I'm staying. The sudden move was because we had enough of paying rent - we wanted to own a house for a change - and Desa Petaling and Kuala Lumpur aren't very far away from each other (unlike USJ !). I had my pre-school education in Q-dees - and I enjoyed myself immensely. Entered primary school in 1998 and graduated in 2002, and I'm now in secondary school. I'm in Form 4.
I have a deep interest for the arts, especially music and literature.
And yes, I can be a bit eccentric - some people can't tolerate my being eccentric.
The posts that follow this introduction will give you pieces of who I am, what interests me, how I behave, and what I have been through. Take a good look at every single one of them, if you can - at least you can go with the flow.
Happy reading.