Commercial Law mock exam.
As is, I've gotta prepare for the mock exam, and I've gotta take a look at the Land Law question and start writing... and I've gotta get my preparations for the performance under way.
I've finished my Tort and EU written assignments, and praise the Lord ! I am glad to be well rid of them !
I went to St Albans to sort these things out but I couldn't find the person I was looking for, so I went back to Hatfield. When I came back I decided to stop at the Forum, and I inspected the stage...
Also, it's been a while since the poll on the sidebar has timed out, so I'm gonna give the results.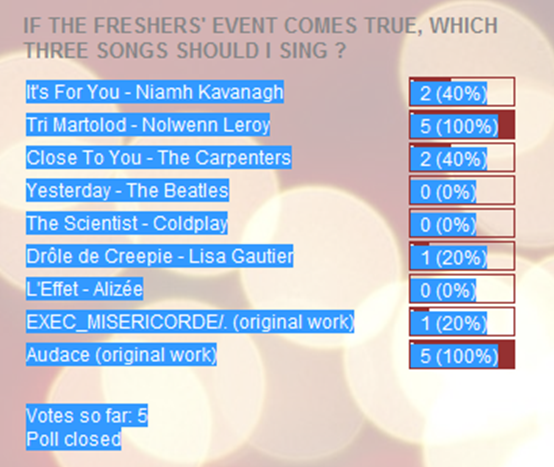 The top songs chosen by the five people who voted on my sidebar were Tri Martolod and Audace, followed by Close to You and It's For You. I imagine that I'm gonna have to do three out of the four songs, but I might throw in a surprise. ;-)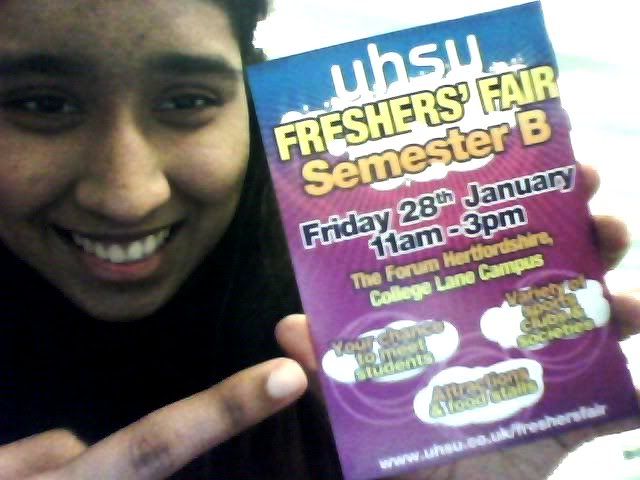 And the University of Hertfordshire Student Union has released flyers for ReFreshers, or Freshers' Fair Semester B. I got this flyer in the College Lane Learning Resource Centre. IT'S CONFIRMED, PEOPLE !